March Mapping Event – Loughborough
Members from the SMECluster Task Group met at the Wolfson School of Mechanical, Electrical and Manufacturing Engineering in Loughborough on the 23rd March, to begin mapping out the integrated innovation and technology implementation support networks across the UK.
Lead by Cluster Manager Gash Bhullar, representatives from industry, academia, regional governments and UK-wide support organisations including UKRI and KTN, discussed the results of the survey undertaken following the inaugural meeting in 2022, as well as the future of the network, its role and its capabilities:
"The first step is to understand who WE are and what we represent, in order to understand the capacity of the group in a wider context. We represent all walks of industry, support and service from the ground up and we are ideally placed to bring the needs of our business communities into the action plans of the policy makers."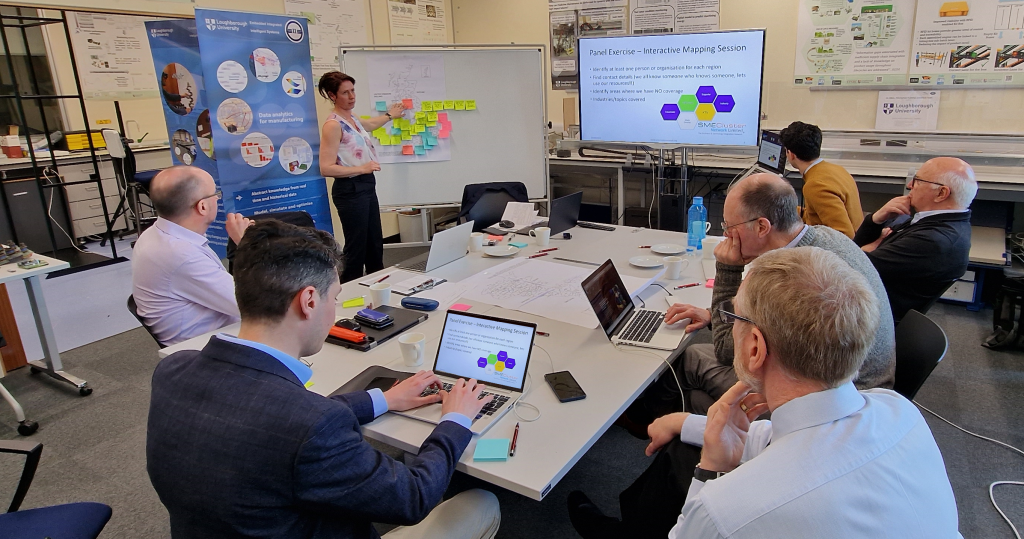 The interactive mapping session, lead by Rae Davies (Digital Manufacturing Innovation Hub Wales) explored the relationships between the Task group members and the organisations present in their regions and started to outline the scope of the support available.
"The Task Group members here today have been specially selected as they are well known in their industrial communities as a central resource for business and technology support. Its vital that we exploit the extended knowledge of our support networks, people and contacts – not just to provide our business communities with the best, most joined up approach; but also to provide those in charge of industrial and technology strategy with a complete picture from across the UK."
The meeting was also joined by representatives from the FACTLOG project; a European-funded programme of research focused on the interoperability of data and manufacturing systems. The team presented their latest research on 'Cognitive Modelling for Industry.'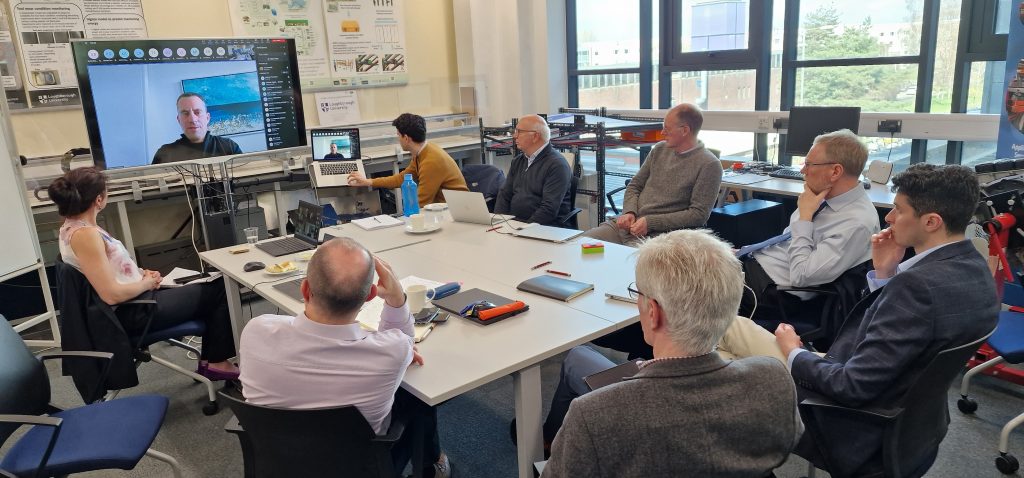 The Task Group also heard from Dr Andy West (Loughborough University) and the progress of the industrial Digital Support Strategy projects supported by the University.